About Us
J & S Machine, Inc. was founded in 1998 as a response to requests for machine service, upgrades, and retrofits as well as new machine control package designing. From that beginning J&S Machine expanded to include the sale of metal fabrication equipment from quality manufacturers, primarily in roll and rotary tube bending. The sales and service of bending machines and tooling are the focal point of our current operation. Utilizing skills and knowledge obtained from previous employments we can conduct complete installations and training on our products, tooling setups, bending trouble shooting, tooling design, and a variety of application evaluations.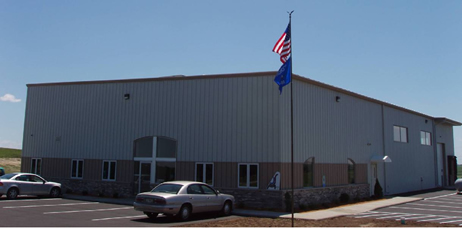 Metal fabrication machines represented are available with a full range of operation / control possibilities. We offer hydraulic operated angle benders, NC semi-automatic tube and pipe benders, and CNC section benders and mandrel tube benders. Stand alone or complete cells of machines configured to optimize your production needs can be provided as a turnkey package. From entry level machines to the sophisticated CNC benders, the large variety of machines and control combinations allows us to provide solutions to meet the bending and financial budget needs of customers.
After sales service is a very important part of our business. With our technical and bending expertise throughout the organization, we are able to remedy most situations via telephone conversation. After hours service is available from the office answering machine. We are available for field service work requiring little notice to travel to your facility in most instances. A stock of parts is maintained in our inventory.
Partnering with a network of fabrication suppliers and fabrication job shops throughout the United States provides a comprehensive network of individuals from multiple industries to enhance our overall solution capabilities. The resources and combined knowledge of this group, enables us to provide guidance on a variety of fabrication needs and services.
J&S Machine, Inc. is located in Ellsworth, Wisconsin. This location is approximately 45 miles east of the Minneapolis/St. Paul airport providing easy access for customers wishing to visit and examine the machine maintained in our inventory as well as convenient air travel for our travels. Most visits to our facility can be accomplished in one day from locations throughout the United States.